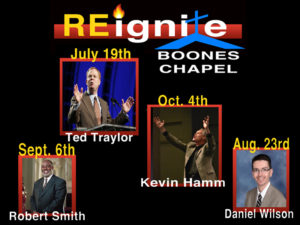 REignite is our Summer Revival Series. We think it's going to be so good we extended it through the fall. Please come and join us. You will hear some amazing preachers and you will also be in one of the friendliest churches around. Not only that, God has been doing some amazing things at Boones Chapel and we want you to be a part of that. If you have any questions, please don't hesitate to contact us.
Call us at 334-365-4191 or email us at JesusLives@booneschapel.org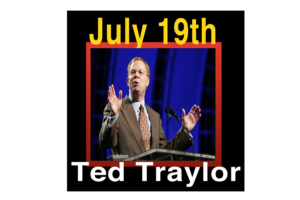 Ted Traylor is the Pastor of the Olive Baptist Church in Pennsacola, FL. and is invited to speak all the world. While pastoring Olive Baptist, the church has grown exponentially. God is doing a great work there.