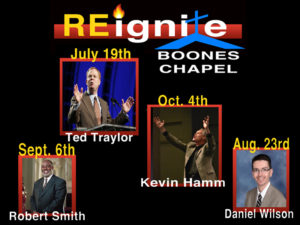 REignite is our Summer Revival Series. We think it's going to be so good we extended it through the fall. Please come and join us. You will hear some amazing preachers and you will also be in one of the friendliest churches around. Not only that, God has been doing some amazing things at Boones Chapel and we want you to be a part of that. If you have any questions, please don't hesitate to contact us.
Call us at 334-365-4191 or email us at JesusLives@booneschapel.org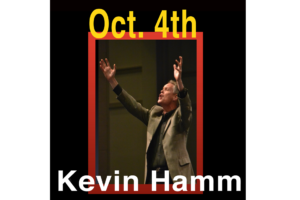 Dr. Kevin Hamm has been the Senior Pastor of Gardendale First Baptist Church in Gardendale, Alabama since April 2006. GFBC is committed to passionate worship and anointed preaching of God's Holy Word. The church is consumed with taking the Good News of Jesus across the street and around the world and is consistently among the state leaders in baptisms.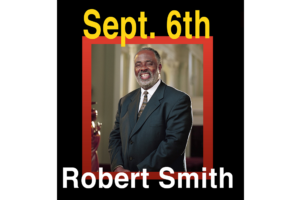 Robert Smith Jr. is Associate Professor of Divinity at Beeson Divinity School in Birmingham, Alabama. He is an accomplished author and fantastic preacher of the Gospel!
WATCH DANIEL PREACHING FROM HIS HOME CHURCH WITH THE LINK ABOVE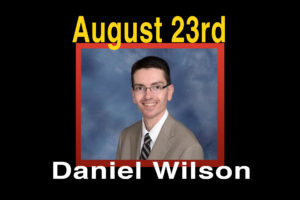 Daniel Wilson is the Pastor of Pleasant Grove Baptist Church in Birmingham, AL. He has preached revivals all over the southeast. Daniel is a gifted preacher who preaches the truth wherever he goes.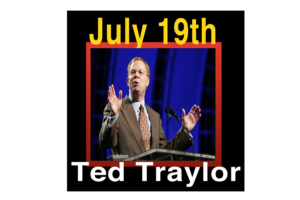 Ted Traylor is the Pastor of the Olive Baptist Church in Pennsacola, FL. and is invited to speak all the world. While pastoring Olive Baptist, the church has grown exponentially. God is doing a great work there.