(USE THE CONTROLS IN THE BOTTOM RIGHT HAND CORNER OF THE PLAYER)

Aug 13, 2017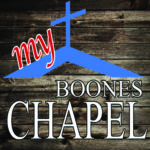 Cracked Pots 8-13-17
"Cracked Pots 8-13-17".
2 Corinthians 4:6-7 
"For God, who said, 'Let light shine out of darkness,' made his light shine in our hearts to give us the light of the knowledge of the glory of God in the face of Christ. But we have this treasure in jars of clay to show that this all-surpassing [hyperbole] power is from God and not from us."
THE POT: My humanity is like an empty clay jar
TRUTH: God didn't create me to be a decoration, but to contain something valuable.
THE POWER: Christ lives in me like treasure in a jar
TRUTH: I can never successfully imitate Jesus–but I can contain and display the life of Christ in me
THE PARADOX: God delights in using imperfect vessels
"Not many of you were wise by human standards; not many were influential; not many were of noble birth. But God chose the foolish things of the world…and the despised things—and the things that are not—to nullify the things that are, so that no one may boast before him." 1 Corinthians 1:26-29
TRUTH: A cracked pot reveals more of God's light
"If you only look at us, you might well miss the brightness. We carry this precious Message around in the unadorned clay pots of our ordinary lives. That's to prevent anyone from confusing God's incomparable power with us." 2 Corinthians 4:7 The Message
Watch
Notes
Download
Date
Title
Aug 13, 2017

Cracked Pots 8-13-17

Aug 13, 2017

Cracked Pots 8-13-17

"Cracked Pots 8-13-17".

2 Corinthians 4:6-7 

"For God, who said, 'Let light shine out of darkness,' made his light shine in our hearts to give us the light of the knowledge of the glory of God in the face of Christ. But we have this treasure in jars of clay to show that this all-surpassing [hyperbole] power is from God and not from us."

 

THE POT: My humanity is like an empty clay jar

TRUTH: God didn't create me to be a decoration, but to contain something valuable.

THE POWER: Christ lives in me like treasure in a jar

TRUTH: I can never successfully imitate Jesus–but I can contain and display the life of Christ in me

THE PARADOX: God delights in using imperfect vessels

"Not many of you were wise by human standards; not many were influential; not many were of noble birth. But God chose the foolish things of the world…and the despised things—and the things that are not—to nullify the things that are, so that no one may boast before him." 1 Corinthians 1:26-29

TRUTH: A cracked pot reveals more of God's light

"If you only look at us, you might well miss the brightness. We carry this precious Message around in the unadorned clay pots of our ordinary lives. That's to prevent anyone from confusing God's incomparable power with us." 2 Corinthians 4:7 The Message